Once Upon A Time Supplements Tasted Bad. Then Metalab Came Along
METALAB is a supplements range conceptualised in, and operating out of South Africa. The brand was founded by Jake Axelrod, an A-list personal trainer with an interest in art and a BSc qualification in Nutrition.

He couldn't find products that were as delicious and effective as he was after... And so METALAB was born!
SHOP FULL RANGE
ULTRA-PURE AND ULTRA-PREMIUM SUPPLEMENTS
Our supplements are made using the highest quality raw materials, imported from the best suppliers in the world. They are free from proprietary blends, banned substances and harmful fillers.
INDUSTRY-LEADING FLAVOURS AND FORMULATIONS
Product innovation is important to us. We are constantly tinkering away behind the scenes, to ensure our products are as delicious and effective as possible for you.
FULLY DISCLOSED LABELS AND INGREDIENT TRANSPARENCY
All our products have fully disclosed labels and ingredient transparency. Upon request we can supply ingredient purity and testing certificates for all our core ingredients.
WHICH PROTEIN IS BEST FOR YOU?
Our protein range is our top-selling product and a good place to start if you'd like to get a feel for what the brand is all about. We have two different protein variants: BRIDGE and ISO-BRIDGE. Not sure what the difference is and which one is for you? We'll clarify it for you up front fam!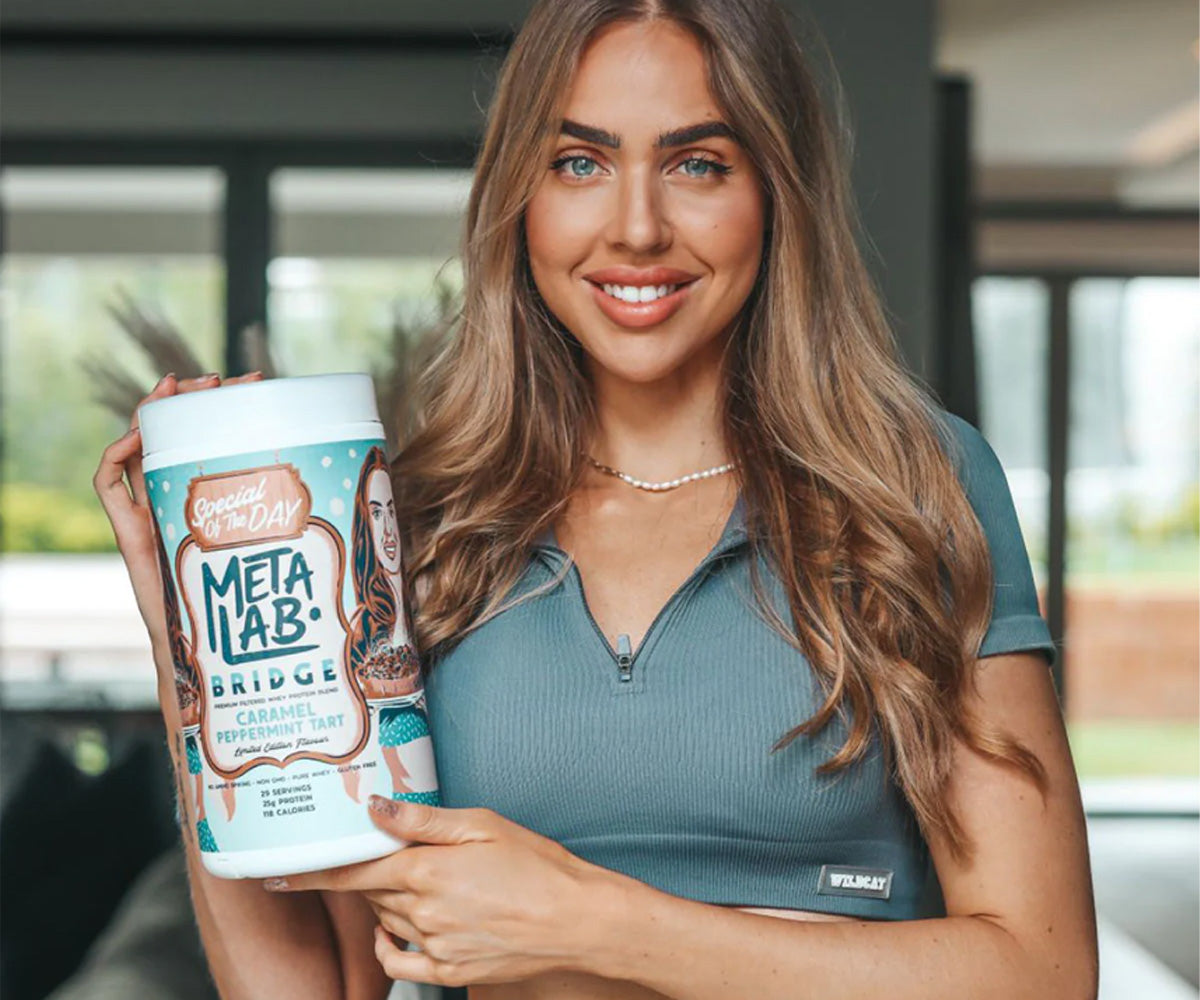 BRIDGE - WHEY PROTEIN CONCENTRATE
More cost effective
Made of a blend of whey protein concentrate and whey protein hydrolysate
Contains some carbs (very little)
Contains some fat (very little)
Contains <5% lactose per serving
Contains 25.5g of protein per serving
Contains 122kcals per serving
Milkshake texture and bold flavour
Ideal for most individuals wanting to supplement with protein
Not ideal for individuals with milk allergies or lactose intolerance
Fully Halaal Certified
Shop Now
ISO-BRIDGE - WHEY PROTEIN ISOLATE
Slightly pricier
Extremely pure and made using pre-digested whey protein hydrolysate and whey protein isolate.
Contains 1g of carbs
Contains no fats
Contains <1% lactose per serving
Contains 26.4g of protein per servings
Contains 112kcals per serving
Smooth texture and mild flavour
Ideal for people with dairy allergies and lactose intolerance and who want the highest quality protein source for their body.
Not ideal for people who are on a budget and do not require pre-digested forms of protein. 
Fully Halaal Certified
Shop Now